The following groups are active within our Network:
Avon Plains Banyena Landcare Group
Callawadda Landcare Group
Carapooee Landcare Group
Our group in interested in Biodiversity conservation; threatened species; strategic revegetation; weed control; vertebrate pest control. The establishment of suitable habitat, including nest boxes, for all native species of birds, reptiles and mammals.
Charlton Landcare Group
Donald and District Landcare Group
Donald and District Landcare Group is keen to support farmers and townspeople in projects such as revegetation of roadsides, salinity management, protection of biodiversity and pasture improvement. The group aims to improve the sustainability of the Donald community. The group welcomes new members and volunteers.
Donald History and Natural History Group
Founded in 1962, the Donald History Group works actively to record, preserve and publish all facets of our local district history.
Emu Landcare Group
Friends of Mount Jeffcott
Contact Details – TBD
Glenloth East Landcare Group
Established 2012.
Jeffcott North Landcare Group
Kooreh Landcare Group
Natte Yallock Landcare Group
St Arnaud Field Naturalists Club
We care about creating a secure future for all the species that call our bush "HOME". ​We want to learn more about our magic land and its incredible creatures, intricate webs of life and its journeys through deep time. We care enough to speak up for the voiceless and take action to protect their interests. We do not want to see an impoverished and damaged environment or loss of species
Winjallok Landcare Group
Landcare began in the Winjallok area 35 years ago. Our group's aim is to continue to care for our area, through implementation of a variety of projects.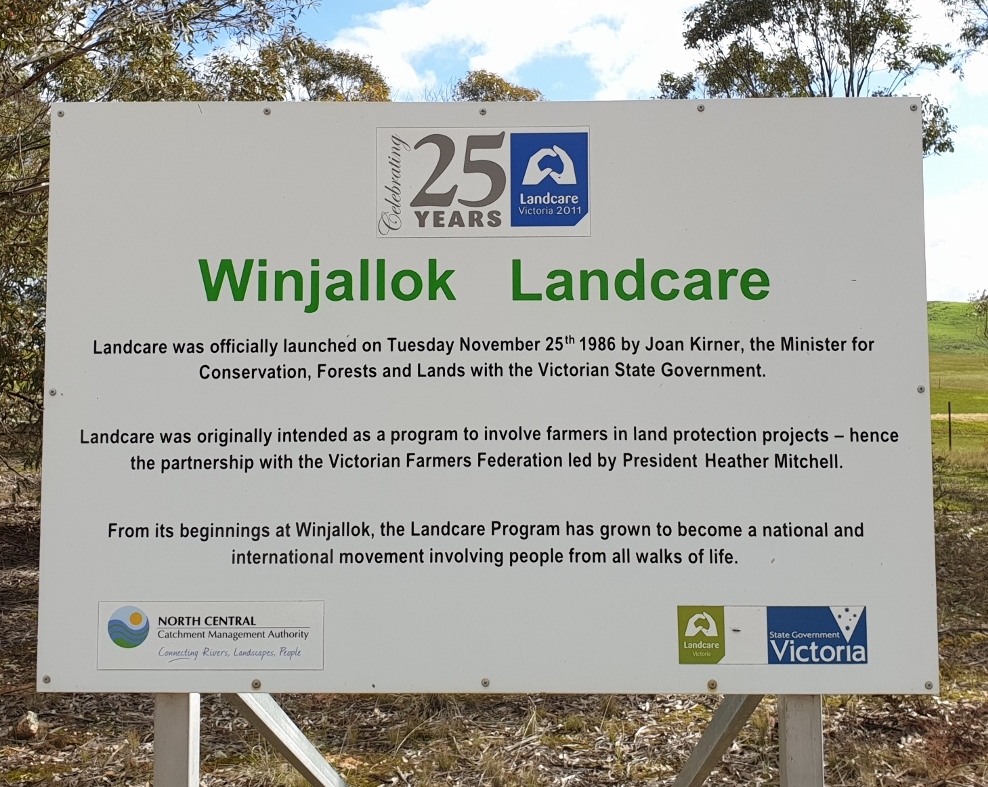 In 2022, we have two projects underway to rehabilitate our eroded landscapes:
Wycheproof and District Landcare Group
Yawong Conservation Group
Contact Details – TBD